--Currently--
Our label night at Drugstore Belgrade was super dope! A big big thank you to the whole Sutra crew and all the dancers. It was definitely one for the books. Check some impressions captured by David Stanley here
All recent orders will be sent out today. Sorry for the delay!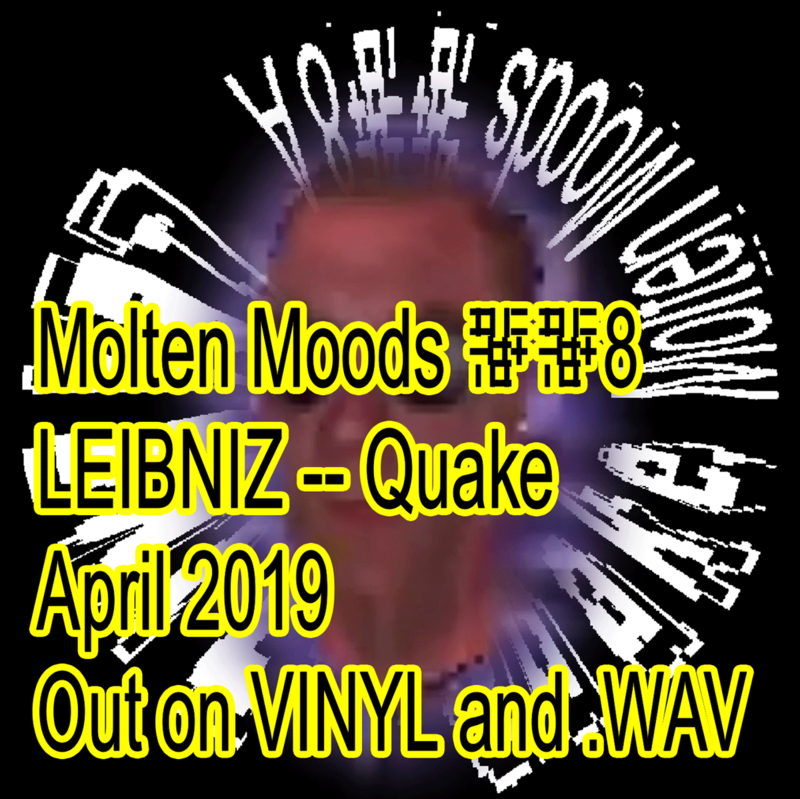 The testpressings of Leibniz - Quake (Molten 8) sound dope! Preorder your copy now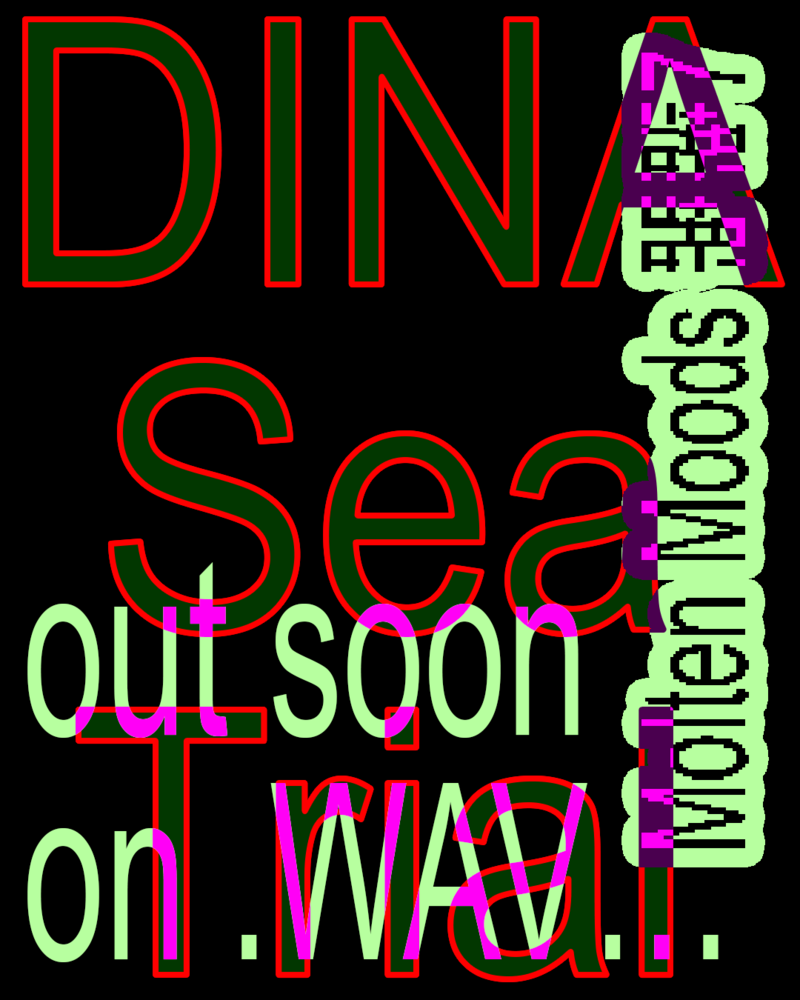 Only 6 days to go! The debut EP "Sea Trial" by DINA will be out on .wav by February 1st.
The next Molten Moods Mix episode by Monsanto High is a breakbeat-focused blend of club music. It was recorded during a Molten Moods x Tuesday Slump night on June 30, 2018 at Rote Sonne in Munich. The duo Monsanto High is comprised of SOLARIS. and Stanley Schmidt. Highly experienced and highly eclectic – SOLARIS. might be one of the freshest DJs playing the international dancefloors between Berghain and Beijing. Last but not least she used to work as the main booker of Institut fuer Zukunft until mid 2017. Stanley Schmidt might ring a bell from his tracks on Rivulet Records, while he lately attracts attention through his releases on PH17 and a residency at the infamous Buttons party at about blank. PH17 is a young yet distinct label run by both SOLARIS. and Stanley Schmidt. Up to now the imprint's catalogue consists of three absolute killa forward thinking releases and an idiosyncratic visual concept inspired by aesthetic forms from GDR architecture. Listen
Next up on the Molten Moods Mix series is Staana, a promising newcomer producer and DJ based in Munich. Her mix starts off with a rather broken piece courtesy of Leisure System while shortly after blending into a fresh and pounding selection of sophisticated club tunes that make you move - no matter what. Peaky techno as good as it gets! (listen closely, it features an unreleased Jonas Yamer track around 41:00) Listen
Following his idiosyncratic debut EP "EMO Serialism" on Molten Moods, David Goldberg delivers a versatile mix that bears his own taste at every minute. In contrast to his first Molten Moods Mix, here he shows us where he goes on clubbier terrain. May it be UK Techno, Electro, House or Jungle and DnB - David steers the ship with ease through genres and tempi. Expect an hour of super classy rolling rhythms and broken beats! Listen
Jonas Yamer did an eclectic 2 hour mix for NTS Radio. Listen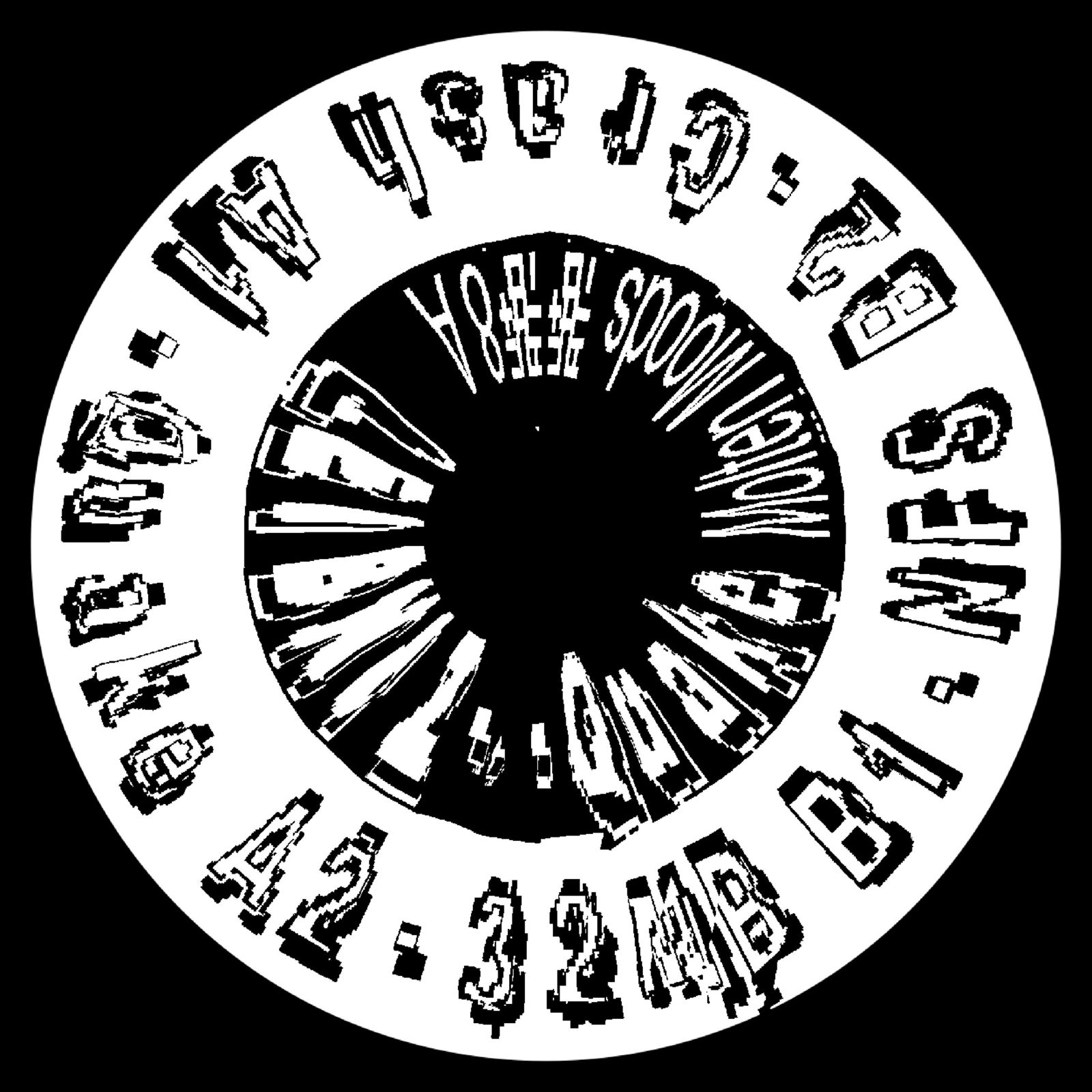 Leibniz - Quake 12" Vinyl
Techno, Midwest Trap, Grime and Breaks synthesised? This may sound like a rather experimental combination. Nevertheless the outcome of Leibniz' latest innovation is a very DJ friendly 4-Tracker called "Quake". The artist is co-founder of the hundert label, half of the projects DJ OK and DJ Bwin and responsible for releases on Shtum, Ratlife, Ortloff and Fourth Wave. "Orbb almost dodged Jay's rocket". Mastered by Beni Brachtel aka Bartellow. Artwork by Paul Bernhard and Arthur Poitevin. Limited to 200 copies.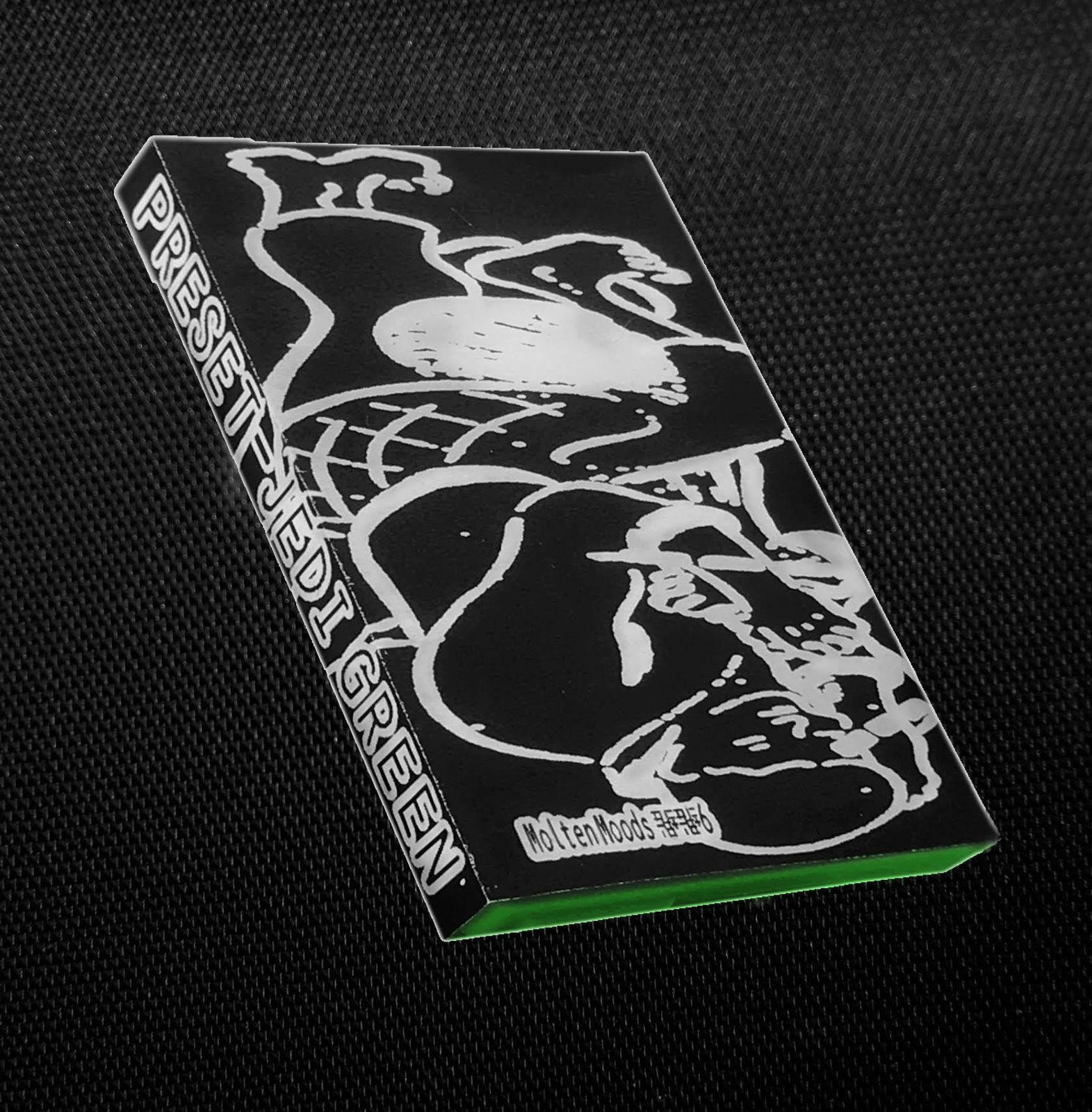 Preset - Jedi Green C43 Cassette + Download Code
What is it about Preset? Well, imagine an abandoned arcade. As you walk in you realise the squeaking, roaring and rattling from all sides. The machines took on a life of their own…The 7 track mini-album "Jedi Green" by the Munich duo is a beautifully modulated release moving from laid back trotting downtempo via a 135er, up to intense stepping 170 bpm tempo pieces. Heavy-weight monolithic drones are complemented by skeletal arpeggios. The mood changes are rich in variety while cast in the same saturated mould. Jedi Green Tape is printed on both sides and comes with a download code. Mastered by Beni Brachtel. Artwork by Paul Bernhard.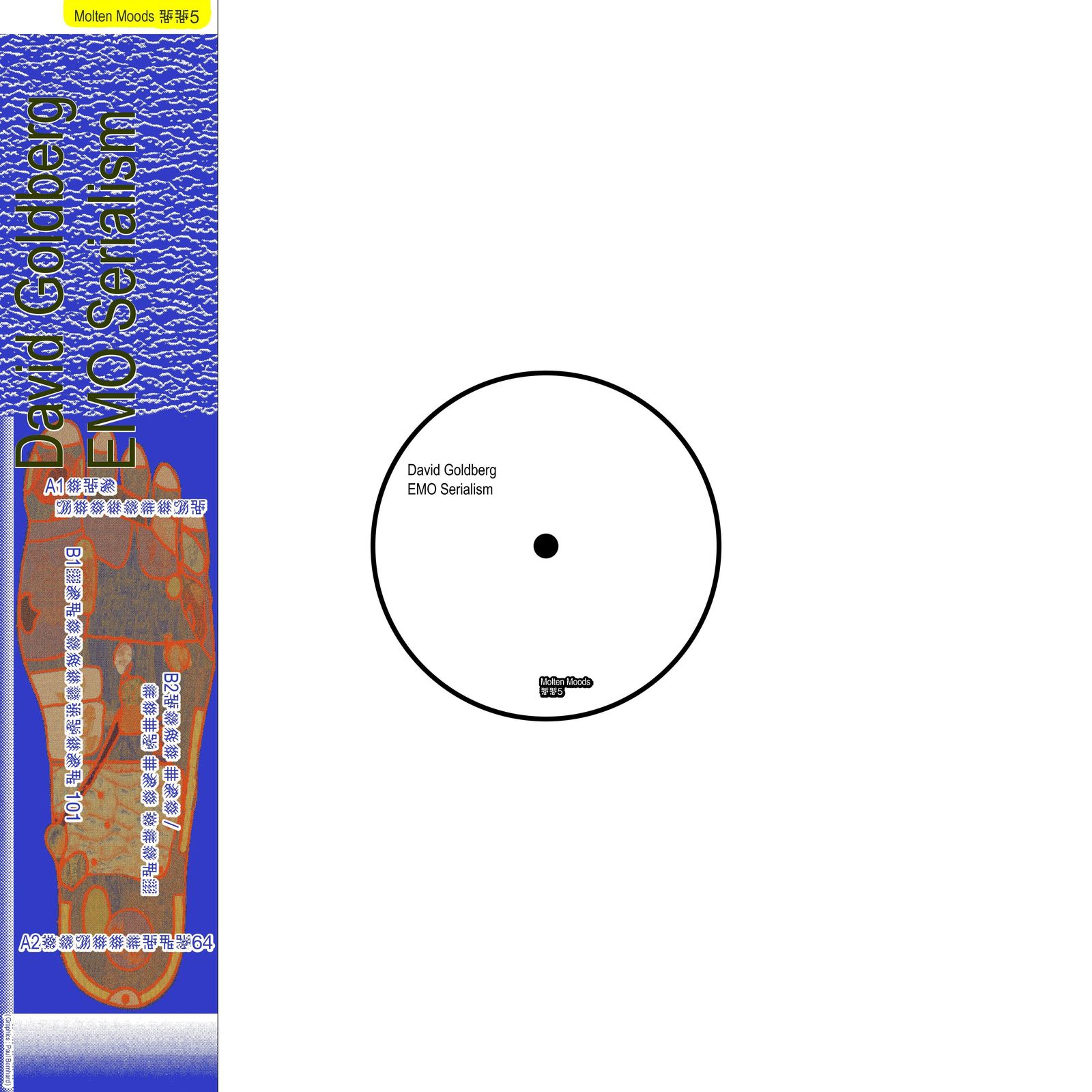 David Goldberg - EMO Serialism 12" Vinyl
Enter the winking ship and go on a journey through the half-human-half-hyper-reality of David Goldberg. EMO Serialism is a sparkling macrocosm of breakbeat wizardry, technoid trance, robo emotion and versicolour ornamentation. The eponymous first track with its safe ground baseline is the cotton wool of the EP, the galaxy's aether and the joyful opening ceremony of this planetary feast. BaseElmnt64 rings out! The stars align and the tournament begins. Lightyears later, hobbling yet graceful Konradichtion 101 is the daring darling of the public, thus emerges victoriously. And the moral of this story is made for / left for blank. [comes with three colour risograph printing]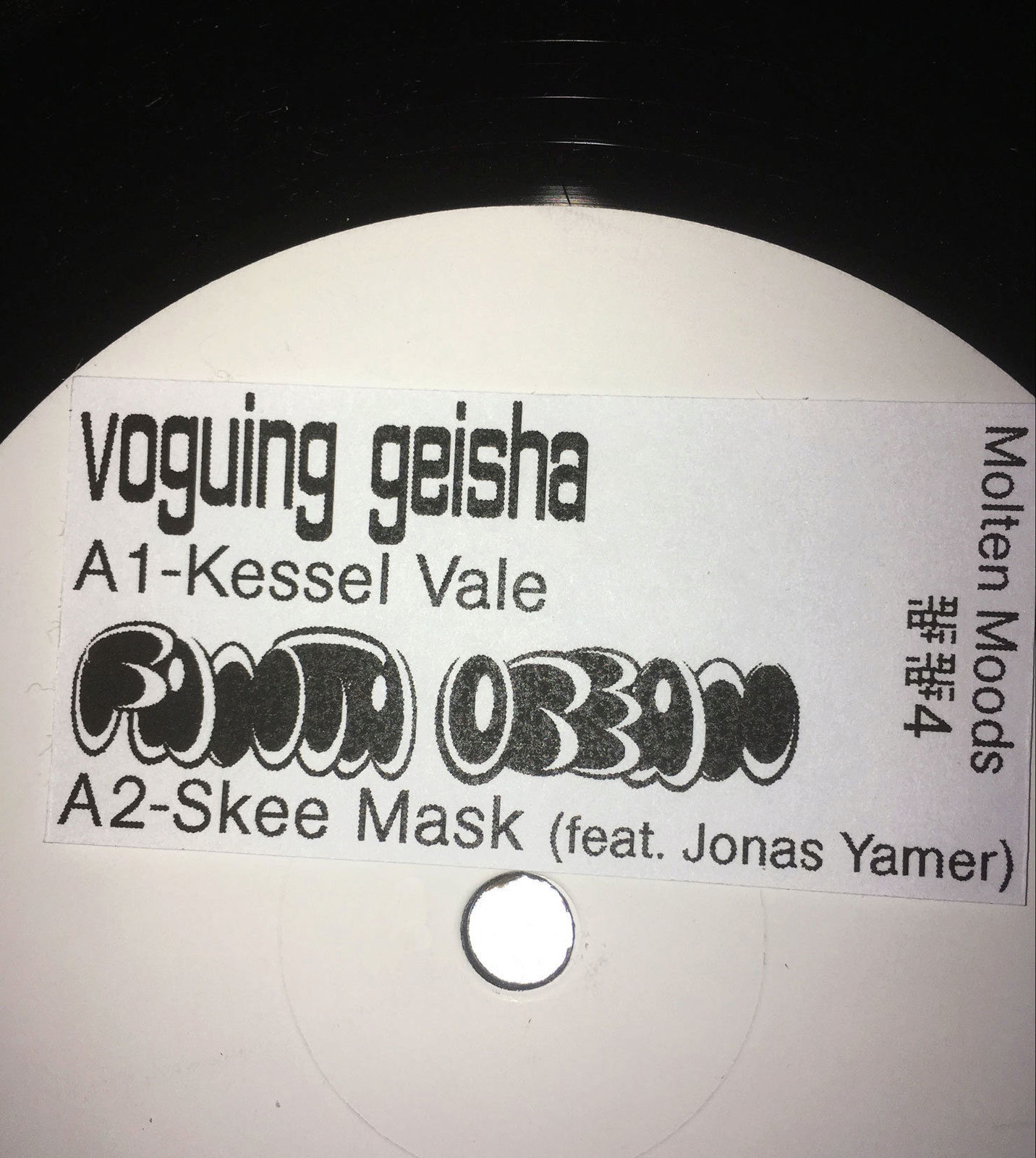 Molten Moods releases another finely curated various artists record with tracks by Skee Mask, Kessel Vale, Jonas Yamer and Konrad Wehrmeister. Kessel Vales opening track "Voguing Geisha" is an unconventional breakbeat masterpiece following his sense of harmony and rhythm already shown through previous releases on Tanstaafl Records and Rhythm Nation. As the track unfolds it reveals musical storytelling by integrating a technoid polyrhythmic loop structure into melodic synth figures, slowly deconstructing in the end. Skee Mask collaborated with Molten Moods labelhead and Carl Gari member Jonas Yamer on "Fanta Ocean", it being the first release outside of his Ilian Tape homebase. The outcome is a moody IDM piece with cinematic qualities, complex but soothing. The B-Side begins with "Xenomorph" by Konrad Wehrmeister, who is known by his releases on Public Possession and SVS Records. This trancy yet distorted and detailed electro banger surely takes on the role of the records dancefloor highlight. The closing track "Insgeheim" is delivered by Molten Moods head honcho Jonas Yamer. Here groovy kicks, distorted chords and a psychedelic pad are woven into one compelling 10 am techno track. The common thread of Molten Moods 4 is four young Munich artists going on a joint trip into idiosyncratic electronic music. The resulting tracks intertwine as one modern and diverse techno record. Mastered by Manmade. In the tradition of Molten Moods' cost-conscious design strategies by Paul Bernhard, the record comes with a xeroxed low budget sticker set. Limited to 300 copies.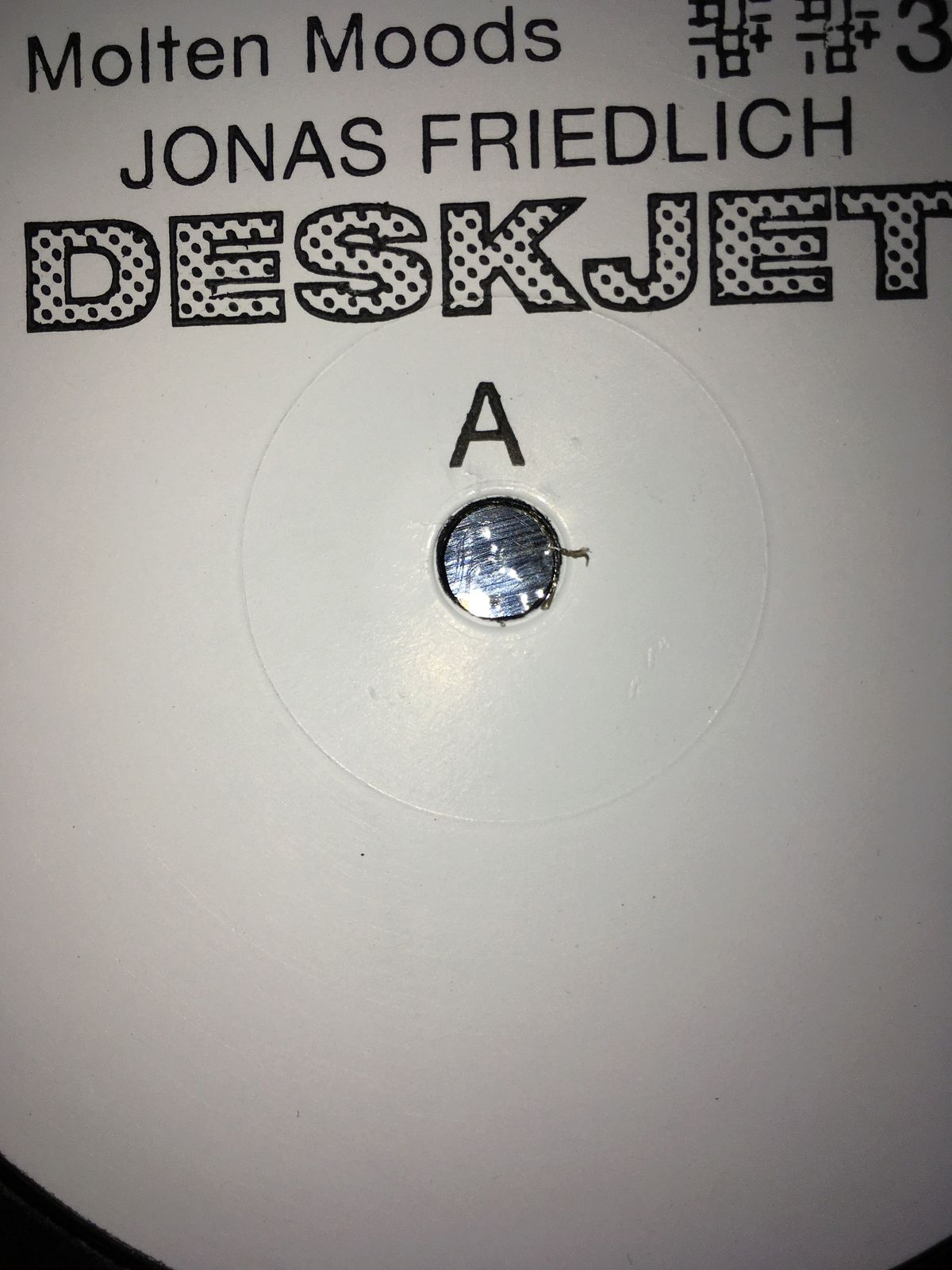 Jonas Friedlich - Deskjet 12" Vinyl
Jonas Friedlich, better known through Mistress Recordings and Carl Gari, releases his first solo 12" on Molten Moods. The versatile 4 track EP starts with the rather straight "Bo s Breakfast" that begins with a polyrhythmic acid bass line leading into a catchy garage-ish chorus, kicking in out of a clear sky but fittingly. "Bus Driver" is a wicked trip, the combination of the long acid build up and a nicely chopped vocal bit is irresistible. A proven, tested (and Molten Moods certified) club banger, regardless of its rather untypical breakbeat. Track number 3 called "Praise Your Name" aces groove through perfectly cut vocal samples and a fancy reference to 90s Hip Hop and Drum n Bass aesthetics. The next and last piece on the record is the eponymous "Deskjet", which is inspired by Friedlichs conceptual sound art installations using printers. Here rather restrained synthie lines are underpinned by a powerful kick and psychedelic tape delay noises. The 12" vinyl is handstamped on both sides and comes with sticker on the sleeve. Mastered and cut by Scape Mastering.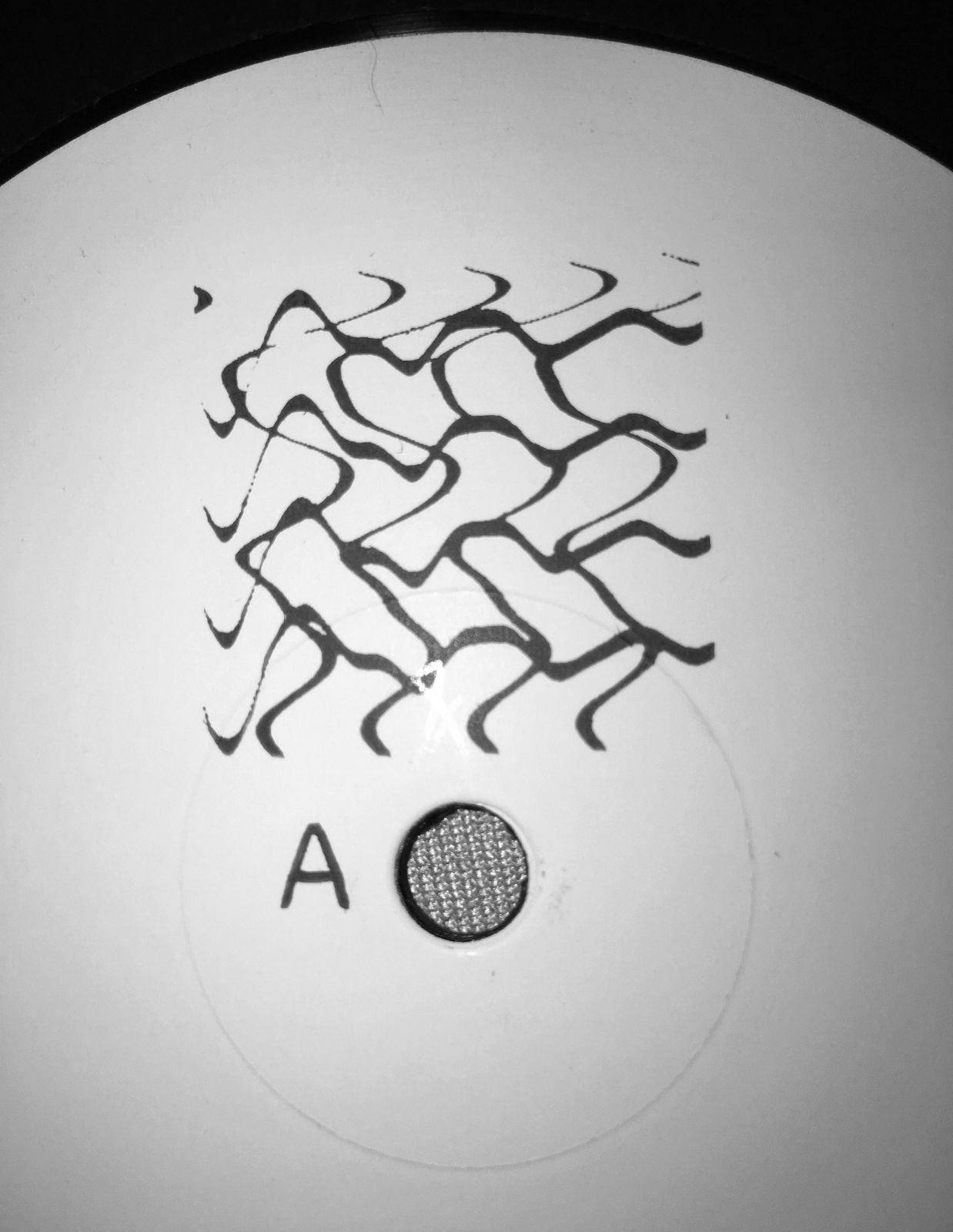 The second Molten Moods release contains works by Natan H, Jonas Friedlich, Jonas Yamer, Einer Weniger and Mono.Mental. Like its predecessor this EP aims at creating coherence through certain types of grooves and atmospheres rather than genre criteria. The tracks are definitely meant to be played in a club environment but also qualify for sweetening your vespertine living room hang out. The 12" vinyl is handstamped on both sides. Mastered and cut by Scape Mastering.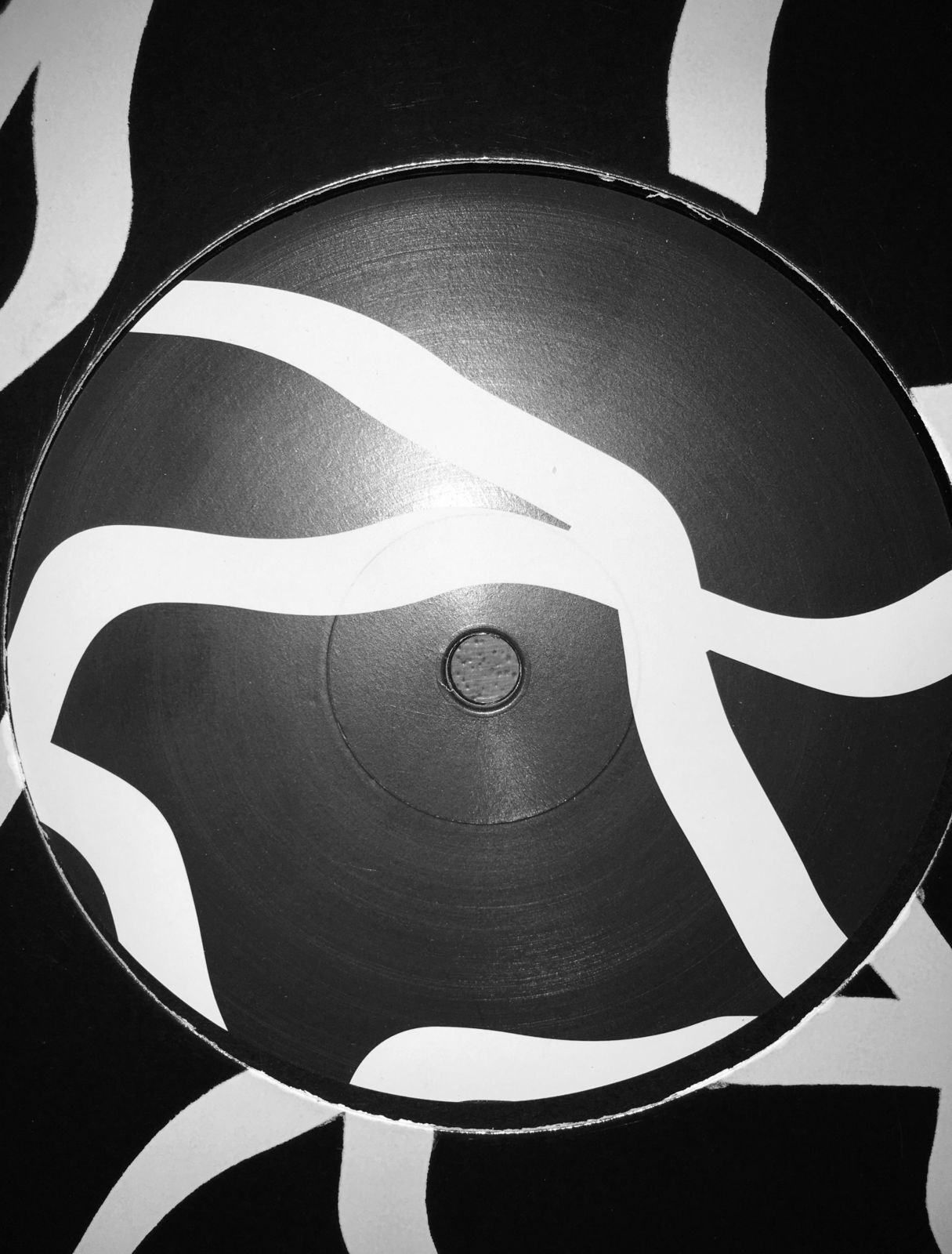 Molten Moods 1 12" Vinyl
Molten Moods first 12" vinyl release contains tracks by Jonas Yamer, Jonas Friedlich, Einer Weniger and an exceptional remix by Franklin De Costa. The sleeve is screenprinted, the vinyl handnumbered.
0 Items in cart, €0.00